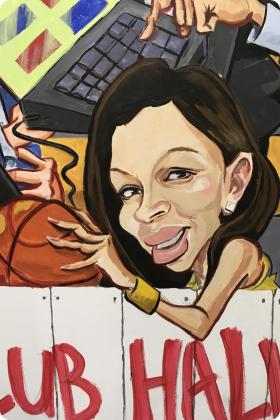 Danielle Delgado is a graduate of Doherty Memorial High School, Fitchburg State College, and Cambridge College. She holds at Bachelor's in Sociology and a Master's in Education. She is currently the Director of Child, Youth and Family Programs at Friendly House and the Wraparound Coordinator at North High. Danielle began her career at the YMCA of Greater New York, where she worked for 6 years before heading to the YMCA of Central MA for 10 years. She has held various positions, all of which have been driven and focused on children, youth, families and community.
Danielle moved to Worcester from New Bedford, MA with her mother and sisters when she was 6 years old. At the young age of eight, she began to make the "long" trip through Plumley Village down Belmont St to the Lincoln Square Boys & Girls Club. She was always escorted by her good friends Celeste Price, Tasha Mays, Rachael Carter, and by default, Celeste's little sister Danielle and cousins Janelle & Jerelle (if one couldn't got, neither could the other)! At the Club, she developed her love for basketball, created numerous unforgettable memories and everlasting friendships. In addition she was a cheerleaders for the boys' basketball team, attempted to be on the dance/stomp team and even dabbled as a "hair stylist" helping her friend to dye her bangs with bleach in the bathroom!
In the 6th grade Danielle relocated to the other side of town and became a member of the Ionic Ave. Boys & Girls Club. Just in time as the Lincoln Square Boys & Girls Club would soon close its doors. The B&G Club was the place where Danielle experienced many "firsts" and was guided by so many loving and caring staff. Being a member of the Boys & Girls Club was the foundation to what is now Danielle's commitment to youth and community, which she hopes to one day leave as her legacy.