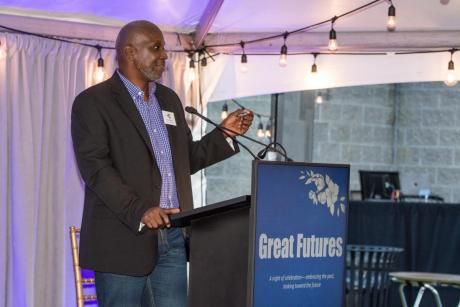 As a corporator, you will be an ambassador and advocate for our organization by amplifying the voices of our Club kids.
Attend the Annual Meeting, typically held in mid-June each year.
Act as a liaison between the Club and potential donors you may know.
Volunteer Opportunities
Arrange discovery tours with friends and colleagues.
Attend Club special events throughout the year.
Encourage other community members to get involved with the Club.
Inform Club administration staff of potential funding opportunities.
Support Club programs:
Kid's Café- Help serve and/or cater dinner for 300 Club kids.
Outdoor cleanup- perform landscaping services including mulching, sweeping, planting flowers, mowing the lawn, etc.
Career Nights- Talk to our teens about your professional field.
Holiday Giving- Adopt a family/child for the holidays, put on a toy drive, provide gifts for our Club holiday parties).