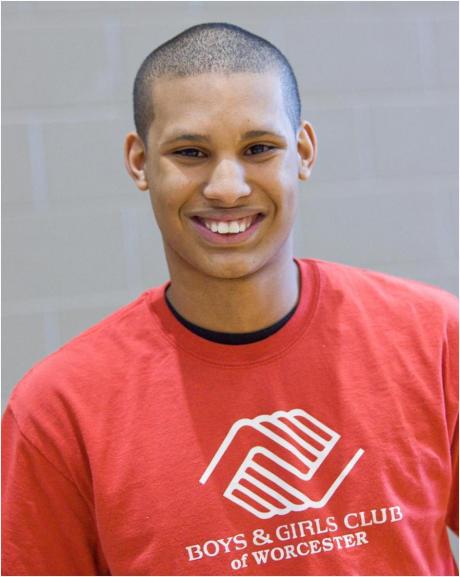 Youth of the Year Update
Damian is currently a junior at Wheaton College. Damian can still be found volunteering and working at the Club during school vacations. Thank you, Damian, for your continued hard work.
Damian was selected by a panel of five community leaders who interviewed candidates from several area Clubhouses. Executive Director Ron Hadorn commented, "We are extremely proud of Damian. He gives so much of himself to our other members and is a big part of our Club community."
Damian is a member of Youth Voices and the Class of 2009, which are both leadership clubs. He is a talented singer who has performed for the Club at special events and at talent shows. Knowing there was interest; he formed and implemented a video game club, and an avatar club. He has introduced artists to the Club as volunteers, to offer instruction and workshops. He also volunteers a significant amount of his time to the Club each week. Damian reflected, "The Club showed me that with determination and a little bit of hard work, you can accomplish everything.
Damian knows that goals can be reached and dreams can come true. When asked to offer advice to younger Club members, Damian explained, "My advice to kids in the Club today is to be whatever they want to be. Nowadays people constantly abandon their dreams because of the influence of others. Be what you are inspired to be and use the Club to harness your potential." Damian's potential is GREAT, and having goals ahead of him is just what he needs as he travels his personal road of success.*
* Please note that Damian's Youth of the Year article was written at the time of his award.