Precious Ansah-Opoku, MSW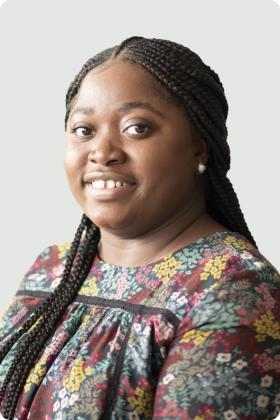 Director of Social & Emotional Learning
Precious Ansah, MSW joined the Boys & Girls Club of Worcester in December of 2019. Previously, she has worked in residential settings, child protection and as a clinician for outpatient therapy (via tele-health).
She grew up in Worcester and graduated South High School. She attended Providence College and Wheelock College for her undergrad and Masters in Social Work, respectively. In her free time Precious enjoys crafting and to travel.
Precious appreciates her work at the Boys & Girls Club of Worcester, where she gets to be a part of a community that provides a safe space for members and to help normalize mental health and break the stereotypes and barriers that may be associated with it.