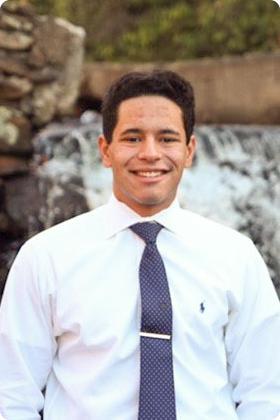 Testimonial:
Anthony Soares began his Club experience when he was seven years old at our Ionic Ave Clubhouse with a swim class taught by Aquatic Director, Ian Witt. Thirteen years later, Anthony is in his second year as captain of the Worcester Public High School Swim Team, a nationally-ranked athlete, and a certified lifeguard employed at the Club. When he's not training or working, Anthony is a dedicated volunteer who teaches younger members how to swim.
"Over the past ten years, I've had a very enjoyable Club experience. I love being able to go to the Club every day with my friends and have a great time. The Club has given me a safe environment to enjoy the sport I love and help other kids learn how to pursue it. With the help of the Club, I was able to strengthen my swimming skills which led me to the National Swim Meet in Florida 10 years in a row. I wouldn't have been able to experience these opportunities without the Club," says Anthony.
When he was in the eighth grade, Anthony took the Boys Scouts' oath and began working towards his Eagle Scout badge, a goal he hopes to accomplish this spring with the help of the Club.