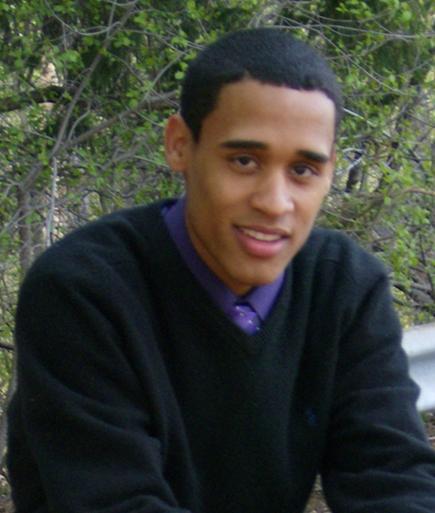 Lance Evans, our 2009 Youth of the Year, has been attending the Club since he was seven years old. In his words, "The Club means friends, family, safety, comfort, and also opportunity." Lance was adopted by his grandparents when he was just two years old. He says that, "the Club was my mother. It was a safe haven and a roof over my head. I looked to the staff for comfort, peace, and a sense of self-worth. The Club taught me that I don't have to be a victim of my own circumstances."
His grandparents became great role models for him, and so in 2007 when his grandfather passed away, Lance turned to the Club for support. "I will never forget the day of the funeral, seeing so much support from Club staff and kids. Just knowing that you have people who care about you and want to see you do well is a great feeling."
When he was younger, his focus at the Club was primarily sports. He learned to swim, played basketball and participated in numerous leagues including boxing and rugby.
The Club also helped him to understand the importance of education. He says that in "elementary school, teachers did not believe that I would make it anywhere in life." Staff connected him to the Nativity School of Worcester, a private, all boys middle school with 11 hour school days. He thrived there and was a member of the first graduating class. He then decided to continue a rigorous educational path at St. John's High School where he excels.
As he developed relationships with the staff at the Club, Lance felt the need to give back. Today, he spends considerable time coaching and refereeing in the gym as a member of the Athletic Leadership Club. He is also a member of the Keystone Club and was part of the effort that won a regional Keystone award for Service to Club and the Community. Last year, Lance volunteered over 500 hours, qualifying for a Presidential Volunteer Service Award at the Gold level. While the list of Lance's qualifications could go on, his success may be best summed up by what others have said about him in their recommendations. Former State of Massachusetts Youth of the Year Vantrice Taylor states, "Lance Evans' name is synonymous with leadership and achievement," while St. John's teacher Brian Thomas states, "As a teacher and father of four, I would just hope that I could have my children follow the same path Lance has chosen."*
*Please note that Lance's Youth of the Year article was written at the time of his award.