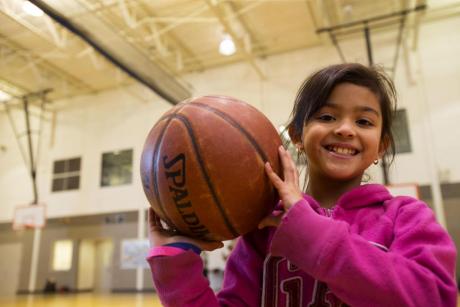 The majority of our kids live in the Main South area, which is dubbed Zone 8 by the Worcester Police Department out of eight designated zones in the city. Despite being the smallest zone, Main South accounts for over 25% of the city's crime, the highest rate of any other zone. Since most of our kids live within walking distance to our facility, their outdoor time is limited or often eliminated due to the criminal activity that lives within their neighborhood. It is our responsibility to provide our members who optimal athletic programming and plenty of physical activity options including competitive and non-competitive sports.
The Boys & Girls Club of Worcester's Athletic & Healthy Habits programming… one more way our kids can stay safe, get fit, and BE GREAT.
The Boys & Girls Club of Worcester believes in the importance of fun in the lives of children and their right to a happy, joyful childhood. Athletic programming at the Club aims to develop fitness and overall health, skills for stress management, social skills, and life-long healthy habits. The Club offers instructional programs, seasonal sports leagues, traveling sports teams, swimming lessons, boxing, weight training, and a variety of special events and field trips.
To support our Healthy Habits program, as well as all the programs we offer here at the Club, please make a secure online donation.