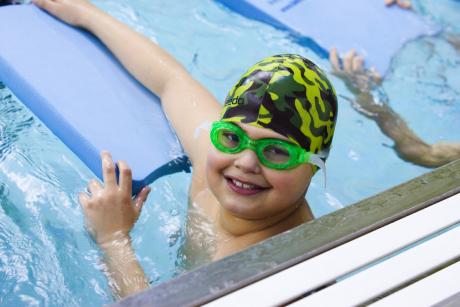 The Aquatics Program offers formal swim lessons with a certified instructor, as well as lifeguard certification. Members are welcome to participate in "free swim" to stay physically active and build healthy habits. Interested members may also join the Boys & Girls Club swim team and attend meets and practices on a regular basis.
The Club often hires student members as lifeguards, after they have obtained lifeguard certification, another program offered here at the Club.
This year, our swim team attended Nationals in Florida, where they brought home 22 medals and won the "Team Spirit Award". At another event, a member at the Club set a new course record for the girls 9-10 year age division, with a time of 33.66. The previous record had been set in 2000, before she was born! Our team members are learning more than swim strokes. They're learning discipline, and how to work together as a team.