Worcester Police Department Gang Unit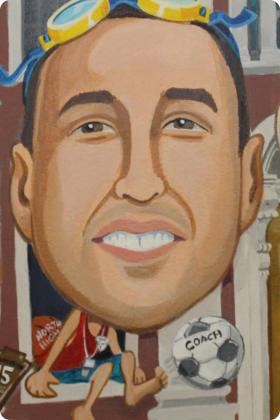 Neftali didn't speak any English when he arrived in Massachusetts from Puerto Rico. Facing the challenges of immigration at a young age, Neftali was also growing up without the primary influence of his father. His neighbor, the Club's boxing coach Carlos Garcia, suggested that he attend the Club. Looking up to Carlos, Neftali visited the Club and found a home there.
Neftali enjoyed his time at the Club with his older brother, Jorge. He had finally found a place where he could try new things, and feel safe. He especially enjoyed the pool, where he learned to swim. When he wasn't in the pool, Neftali enjoyed the gymnasium, where he found his favorite Club game, biddy hoops.
A graduate of Worcester's North High, Neftali thought he would be a firefighter. After taking and passing the civil exam however, he decided to redirect his path, and joined the Worcester Police Department. An office for fourteen years, Neftali has served on the Gang Unit for five. He's so happy with the path that he took, and encourages young people to be open-minded about what their futures might hold.
When asked why the Club played an important part in his life, Neftali answered, "People there looked out for you. They actually cared about what you were doing and wanted to support your dreams. That is why I decided to give back to the Club, too."