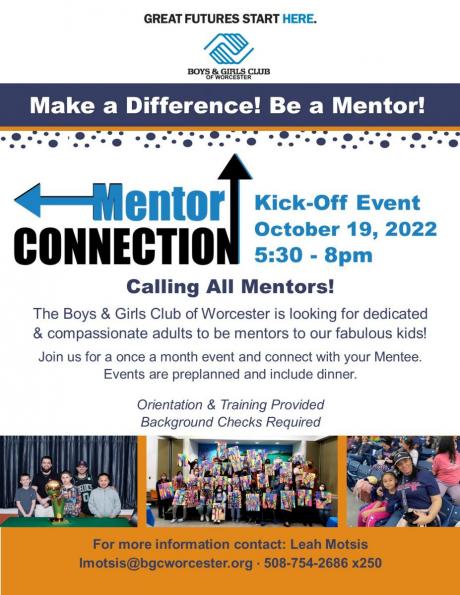 The Mentor Connection program kicks of October 19!
The Boys & Girls Club of Worcester is looking for dedicated & compassionate adults to be mentors to our fabulous kids!
Join us for a once a month event and connect with your Mentee. Events are preplanned and included dinner.
Orientation & Training Provided.
Background Check Required.
For more information please contact Leah Motsis at
Learn more about the Mentor Connection