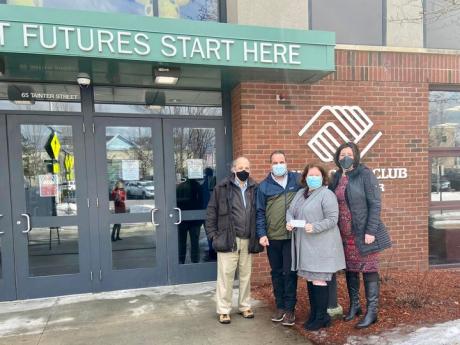 We are so grateful for the generous donation of $5000 from Tim Rassias, President of Brightfeeds. Mr. Rassias made the gift on behalf of our neighbor Table Talk Pies, Inc. According to Mr. Rassias, Table Talk Pies is committed to our community and environment by recycling its food waste into animal feed through the Brightfeeds' process.
Thank you Table Talk Pies & Brightfeeds for being great community partners. We are so glad you visited us and had a tour of our Club!
Lear more about Brightfeeds!