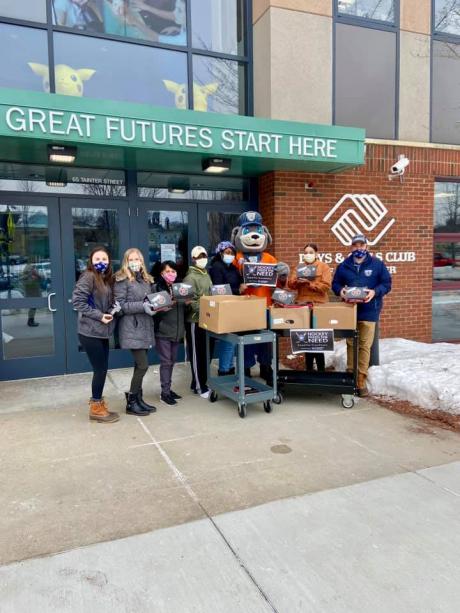 The Worcester Railers HC have been a huge supporter of the Boys & Girls Club of Worcester and our food pantry through the 2020-21 school year with their three-part Hockey Feeds the Need initiative. Learn more about Hockey Feeds the Need.
Part 1 – Food for Frontliners included a special delivery on February 18 from Jimmy John's Worcester to provide lunch for all staff at the Harrington Clubhouse.
Part 2 – Hockey Checks Hunger included several visits from the Railers with their van filled with groceries from Price Chopper to help restock our food pantry.
Part 3 – In partnership with the Massachusetts Military Support Foundation, the Railers came to the Club every Wednesday from January to May to drop off 25+ boxes of 32 pounds of perishable and non-perishable food items including fresh fruits and vegetables, dairy products, and meat products.
We are thankful to the Railers for being such great community partners and for providing so much to our community!