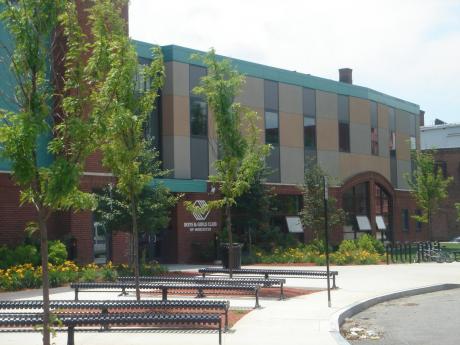 The Boys & Girls Club of Worcester is proud to be a designated EEC emergency site. We are here to meet the child care needs of families of first responders, essential City of Worcester workers, and employees of UMass Memorial Health Care and St. Vincent's.
The Boys & Girls Club's Francis A. & Jacquelyn H. Harrington Clubhouse features a college-regulation pool, two indoor basketball courts, a learning center, Kids Café, dance and music studio, games room, boxing & fitness center, and more!

For over a century, the Boys & Girls Club has provided outstanding programs and services to our City's youth. Hundreds of families rely on us for the care and support of their children each year. Many of our youth development professionals have 10+ years of experience and it is their calling to serve. We can't wait to have your children join us! For more information, please contact us at info@bgcworcester.org. Be sure to also check out the slideshow below!