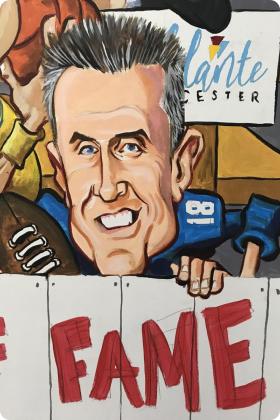 Mark Holden has come a long way from the days he spent playing basketball at the Lincoln Square Clubhouse. He currently serves as senior vice president, general counsel and corporate secretary of Koch Industries, Inc. He is also president and COO of the Legal Division of Koch Companies Public Sector, LLC, which provides legal, government and public affairs services to Koch Industries, Inc. and its affiliates. In addition, he serves as Chairman of the Board of Freedom Partners Chamber of Commerce, Inc. and a Board of Director of Americans For Prosperity.
Mr. Holden began his career with Koch Industries in 1995 as a litigation attorney, and was vice president and general counsel for litigation and compliance. He has worked with the various Koch companies on a variety of litigation, regulatory, compliance, and commercial issues. Before joining Koch, Mr. Holden was an associate with Akin, Gump, Strauss, Hauer & Feld in Washington, D.C. He earned a bachelor's degree in political science from the University of Massachusetts. He earned his law degree from the Columbus School of Law at the Catholic University of America, where he was an associate editor of the Catholic University Law Review.
Based in Wichita, Kansas, Koch Industries, Inc. is one of the largest private companies in America with estimated annual revenues as high as $100 billion, according to Forbes. It owns a diverse group of companies involved in refining, chemicals, grain processing and biofuels; forest and consumer products; fertilizers; polymers and fibers; process and pollution control equipment and technologies; electronic components; commodity trading; minerals; energy; ranching; glass; and investments.
In addition to his role at Koch Industries, Mr. Holden is also a dedicated justice reform advocate focused on removing barriers to opportunity for all Americans.