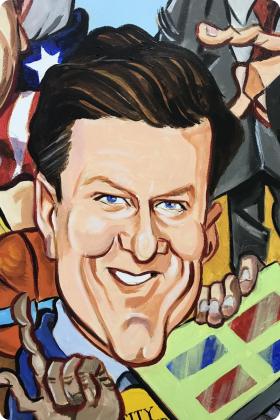 City Manager Augustus was appointed as the city manager of Worcester, Massachusetts in January 2014. As City Manager, he has focused on continuing Worcester's economic development renaissance, supporting education and youth and making city government inclusive for all residents of New England's second-largest city. Mr. Augustus' political career began at a young ago. At the age of 23 he was appointed to the City of Worcester's Human Rights Commission. A few months later, he was elected to the Worcester School Committee for two terms-making it a point to visit each and every classroom in every school in the City every year of his tenure. Continuing his interest in education, Mr. Augustus moved to Washington, D.C. where he worked in President Bill Clinton's United States Department of Education from 1992-1998. While in Washington, one of City Manager Augustus' major initiatives was working to close the educational achievement gaps in Latino communities. In 1998, Mr. Augustus returned home to Worcester to run U.S. Congressman Jim McGovern's first re-election campaign. After the Congressman's successful campaign, Mr. Augustus served as McGovern's Chief of Staff in Washington from 1998 to 2004. In this role, Mr. Augustus was involved in a host of important Worcester projects and initiatives, including the first discussions about building Worcester's Hanover Theater, the Blackstone Valley Visitors Center, Gateway Park, CitySquare and many more.
Mr. Augustus' next campaign was his own - a successful bid in 2004 to represent Worcester's 2nd District in the Massachusetts State Senate. He served two terms in the Senate, helping to pass the landmark Massachusetts Act Providing Access to Affordable, Quality, Accountable Health Care. In 2009, Mr. Augustus left the Senate to become Executive Director of the Children's Defense Fund of California, a national nonprofit children's advocacy group.
In 2010, Mr. Augustus moved back to Worcester to once again run McGovern's re-election campaign. At the same time, he was appointed as Director of Government and Community Relations at the College of the Holy Cross, a role he served in until 2014. Mr. Augustus is a graduate of Saint John's High School in Shrewsbury, Suffolk University and Johns Hopkins University. He holds a master's degree in government. Mr. Augustus grew up Webster Square, where his mother lives to this day. He now lives in Worcester's Main South neighborhood.