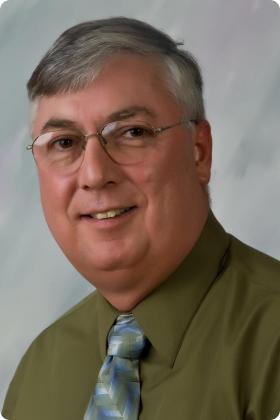 Born the fourth child of six children to a predominantly Italian family in the Grafton Hill neighborhood. Paul began his career in community activity at an early age. At the age of 8, he was a member of the Worcester Boys Club. Shortly after joining the Boys Club, he was accused of stealing a pair of Boys Club gym shorts and was barred from ever returning. Moving ahead 40 years, Paul was finally exonerated and granted Life Membership in the Worcester Boys Club.
At the age of 11, Paul's older brother, a printer by trade, helped him buy his first printing press and thus began the Turner Printing Company in the basement of his three decker. With his interest in printing, Paul graduated from Worcester Boys Trade as a printer. While working for a few different local printing companies during the day, Paul continued to work at his printing press in his basement during the evenings.
In 1982, Paul was terminated from Chase Paper in Westboro due to a bad back. He then applied for the job of pressman at Marie's Direct Mail, then located on Portland Street. George Dagnese, then owner, saw his great potential and hired him on the spot, although he hesitated at Paul's salary request of $6 per hour! Also, in 1982, Paul married his wife Joan and started raising their family of three children. Paul continued working two jobs to support his family and spent many nights printing in his basement.
In January 1989, Paul and Joan bought Marie's Direct Mail and merged it with Turner Printing. The company grew under Paul's leadership to 12 employees concentrating on both printing and mailing services. On October 1st of this year Marie's Direct Mail merged with American Printing and Envelope Co., Inc. in Auburn.
Paul is very active in the Worcester community. He has been a member of the Worcester Lodge of Elks since 1988. He served as the Exalted Ruler (President) of the Elks in 2004-2005 and received Officer of the Year Award in 2000-2001 and again in 2010-2011. He received the Key to the City in 2005 from then Mayor Tim Murray for his charitable works in the community with the Elks. Paul is still an active Officer of the Elks serving on many committees. One of his favorite committees that he initiated is serving dinner to over 250 kids at the Worcester Boys & Girls Club Kids Café program, which serves hot meals to needy kids. Based on his rocky start with the Boys Club when he was wrongly accused of stealing the gym shorts, this is quite commendable. Paul also belongs to several local networking groups. He joined Worcester Executives Association in 1989, and served as its President in 2009. He was awarded Executive of the Year in 2009. He is a founding member of Business Worcester since 2008. He is also a founding member and now Co-Director of Network of Worcester (NOW) a networking group founded by Irene Tolman. And lastly, Paul is a member of the Webster Square Business Association since 1995, and served on the Board of Directors in 2009-2010.
Paul and Joan have three children. Their daughter Libbie just recently gave them their first grandson, their son Shawn is in the US Navy and is currently deployed in Afghanistan, and their youngest son Ryan is in the US Marines and is currently stationed in Okinawa, Japan.