Associate Director of CCS Dance Academy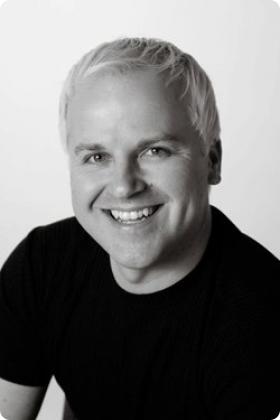 "Mr. Joel" has a multi-faceted background which includes dance, musicals, plays, movies, modeling and radio. He fondly remembers his first performance on stage…. as a singing and dancing marshmallow. It's been uphill all the way! Proving the adage "you're never too old to dance", Joel started studying at 17 years old. He has never been the same! Since his humble beginnings, Joel has performed with and choreographed for many regional theatre companies. In March 2011, Joel choreographed Fiddler on the Roof at Barre Players. March 2012, he will be choreographing The Full Monty for them as well. Some of his favorite shows include George M! (playing George) and West Side Story (choreography). Another favorite was performing in a touring production of The Nutcracker. Over the years, Joel has worked or studied with many great teachers including; Sabina Copilu, Jim Caisse, Jason Samuels-Smith, Robin Dunn, Frank Hatchett, Sheila Barker and Crystal Chapman, just to name a few.
In the past, Joel has also worked as a private ballet coach, choreographed for a competitive body builder, coached pageant contestants and he has won rave reviews for his hair, make-up and costume designs for many theatrical productions. Joel continues to teach dance workshops in many different styles, has worked at Cushing Academy and St. Mark's School teaching dance to students from all over the world and spent two years on staff at North Andover School of Dance.
Joel will be spending more time at CDA in the 2011-2012 season. He has added choreographing for CDA's Full-FX Contemporary Company and Fitness classes to his schedule. One of his goals this season is to be a certified fitness instructor…. Look for more classes to be added!!