Education & Career Development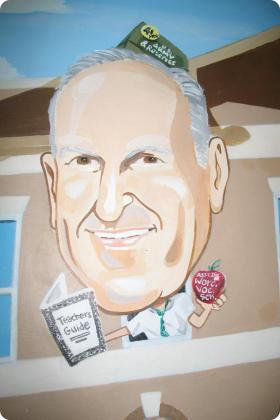 Family and community are the two words that best describe Angelo T. Pappas. Mr. Pappas was a Club kid on Ionic Ave. from 1938 to 1944 . He credits the drawing classes he took during those years with guiding him into his first career of mechanical drawing and drafting. He then became a teacher at the Worcester Boys Trade High School (later named Worcester Vocational High School) passing on those very skills to youth. His final years at the school were spent as the Assistant Director ending with his retirement in 1993.
The Club remains a source of great memories for Mr. Pappas, such as the proud moment when his brother Louis T. Pappas was named to the Iron man Club.
Mr. Pappas has a love of sports he developed while at the Club. He played football in high school where he was selected All City for three separate years. He later became a football coach at the Worcester Vocational High School and served for over 35 years in the Central Massachusetts Conference of Football Officials.
Mr. Pappas is a veteran of US Army and Reserves and served our country in the military for 41 years. In the same year that he joined the Army, he married his wife Margaret. He has been married to his wife for 60 years and is the proud father of five children.