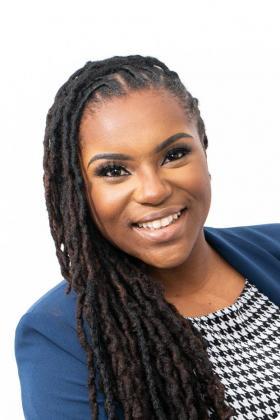 Alexis Benoit joined the Boys & Girls Club of Worcester in 2022 as the Operations Coordinator after working for the Boys & Girls Club of Waltham since 2018 as their Membership Coordinator.
Alexis loves working with children and families and currently serves as a Youth Director at her local church; providing support that will create unforgettable memories and a supportive foundation for children's future.
Alexis is a National Recording Artist and has toured in over 16 countries in Europe. Living oversees Alexis gained even more desire to give back to communities through singing and volunteering which ultimately led her back to the Boys & Girls Club this year.